Hi, I'm Brent Roy and I'm a career, executive and personal development coach who partners with you to align your work, life and values so you can achieve your goals. After spending nearly 30 years working in communications and guiding teams as well as supporting and advising leaders and executives in the public sector, I know what truly drives teams and motivates employees.
Prior to my communications career, I spent a decade in radio broadcasting.
I hold a Bachelor of Arts degree in Ministry and was awarded the designation of Associate Certified Coach (ACC) through the International Coaching Federation (ICF) in 2018, where I've been a member since 2017. On October 5, 2021, I obtained my Professional Certified Coach (PCC) designation with the ICF. I am also an independent coaching contractor with BetterUp. As a Fellow Coach there, I help empower professionals all over North America and around the world through one-on-one coaching. I also serve clients there as and expert coach in Communication Effectiveness. In 2020 I was awarded BetterUp's Conscious Business Certificate. I graduated from the University of New Brunswick's Public Service Management Program in 2012 where I received the IPAC President's Award for Excellence in Public Service Management.
In 2020, I transitioned from communications to human resources, where I where I was responsible for ensuring the various workplaces within a large health authority were healthy and respectful. I made the transition to full time coaching in November 2021.
I am also passionate about my own growth as a coach and continue to focus on enhancing my coaching skills to better serve my clients.
Outside of my passion for coaching and team-building, I love bicycling, reading, winter vacations to warmer climes with my wife, Mary-Jo and good-quality coffee. Mary-Jo and I have three grown children.
Back in 1990, I was working at radio station CFNB in Fredericton, and while hosting the Santa call-in show, took a risk and proposed to Mary-Jo over the air. We were married the following May. Three decades, several interests and careers and three kids later, they all have careers of their own. My son Gabe, who founded Zest Media Productions, created this short video as a way to honour their mom, our family, their careers and make their mom shed a few tears.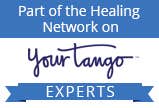 Click here to book a DISCOVERY CONSULTATION to find out how you can be the best leader you can be